Bicycles
On the dormitory there are locked and roofed bike sheds and in the basement there is a workshop space meant for bike repair.
From the dormitory there are great biking opportunities to, among other, Copenhagen by the Lyngby road or Søborg main street where it takes around 35 – 40 minutes until you get to Fælledpark.
DTU Lyngby and the educational institutions around DTU is about 5 km from the dorm, which amounts to about 20 minutes on bike. The big roads are equipped with bike paths that facilitates the trip for cyclists. Most of the routes are filled with smaller residential roads where there is little traffic. On the map you can see three routes leading to DTU. A beautiful road for those who have time and wants to enjoy nature (red), a shortcut through residential neighbourhoods with few traffic lights (blå) and a route along the big roads where there are many traffic lights, but has a seperated bike path all the way (yellow).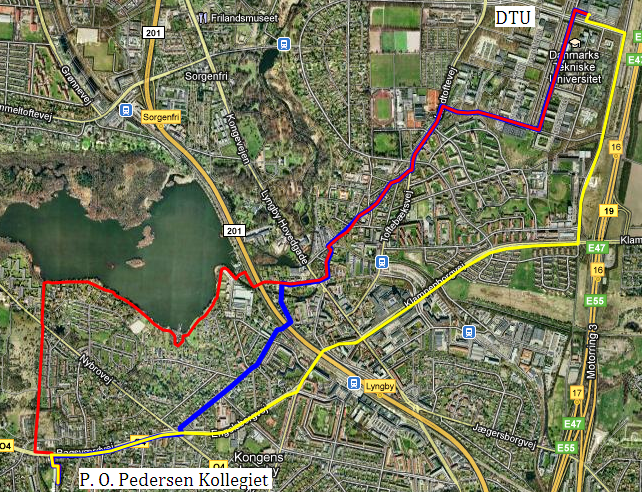 If you are enrolled into DTU's undergraduate program in Ballerup, then you can ride your bike there. This bike route is about 8-9 km, depending on the choice of route and takes about 30 minutes. It is possible to go on Ring road 4 which has a great bike path all the way from the dorm to DTU Ballerup. You can also go through the residential neighbourhoods in Bagsværd and Herlev. However, parts of the route is shared with car drivers.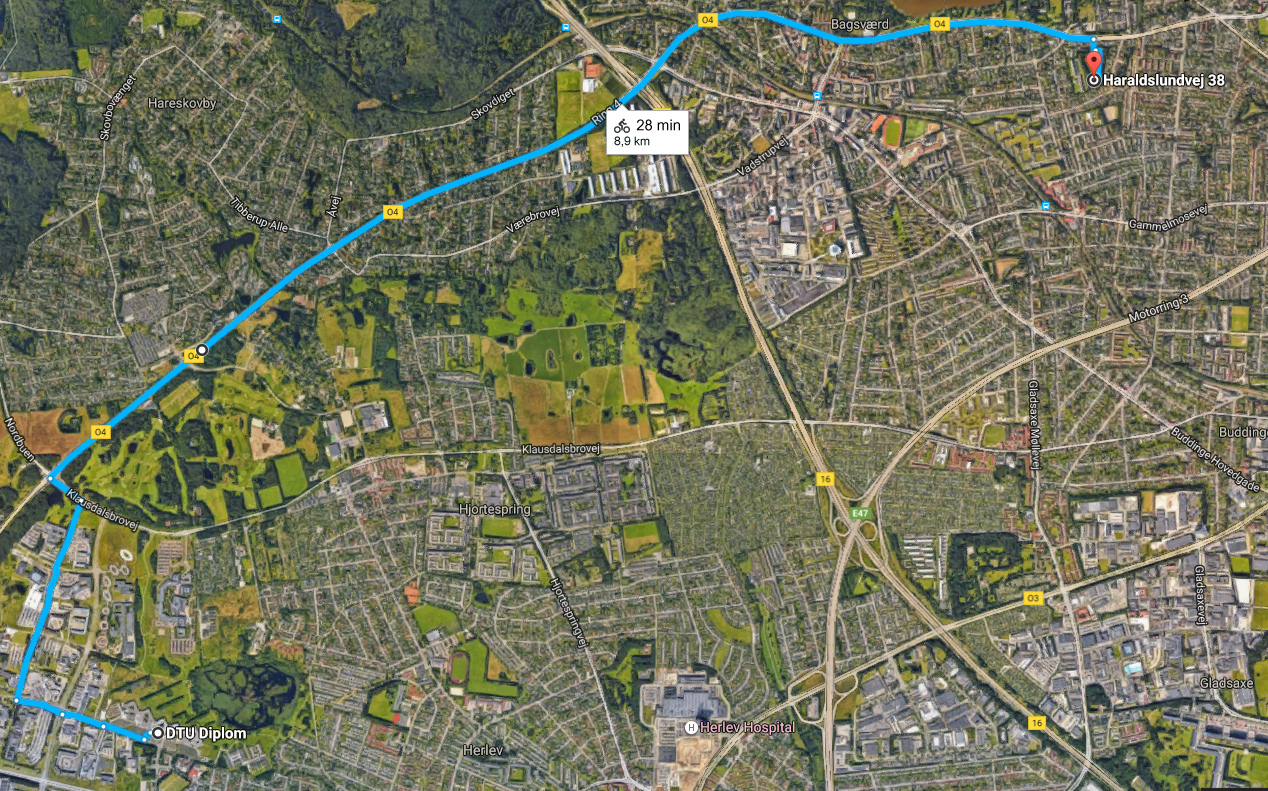 Public transport
Find your itinerary here:
The P. O. Pedersen dormitory is generally well placed in relation to public transport. The dorm is close to Lyngby station where the S-train lines A and E run, and is in walking distance from Stengården station where the S-train lines B and H run. A traintrip from these stations takes about 15-25 minutes.
The busses available five minutes from the dormitory are 161, 165, 191, 40E and 400S. From Lyngby station there are other bus lines such as 180, 190 and 300S that can take you all the way to DTU.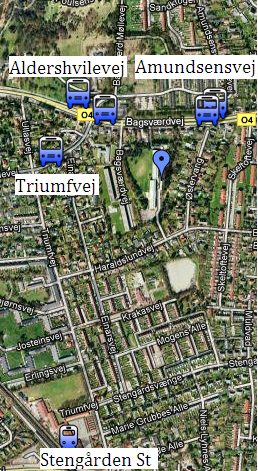 Parking
See under Parking