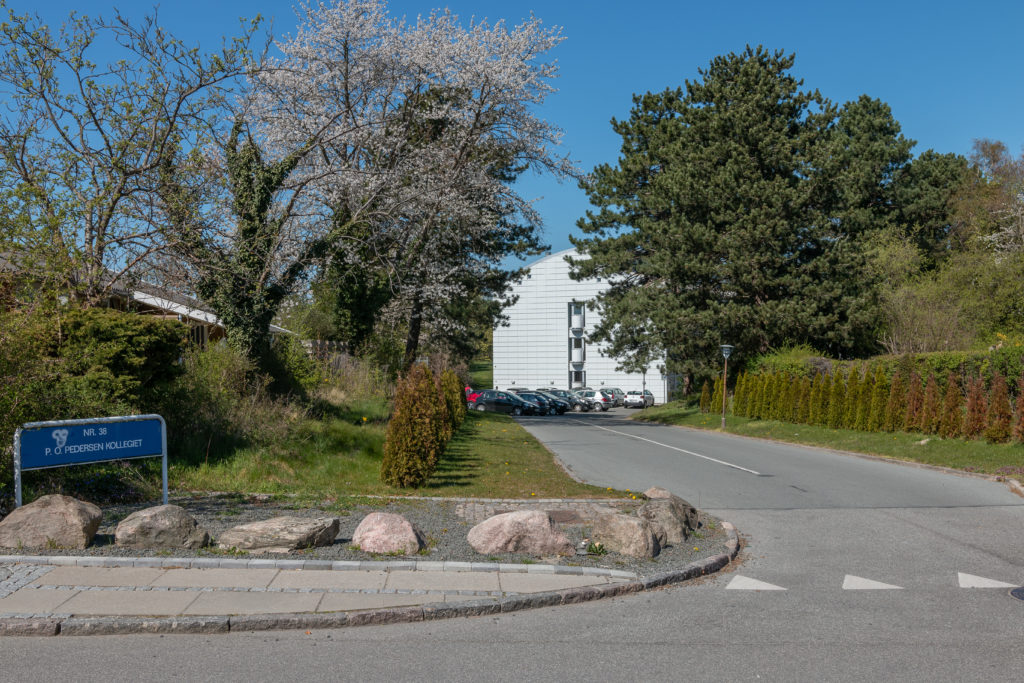 Dear new tenant
The residents board bids you welcome to the P. O. Pedersen dormitory!
In order to inform you the best on the everyday life on the dorm we arrange in September and February a new tenants meeting. The meeting takes place in the dorms bar "Falladen" which is in the basement. The meeting is an opportunity to meet new and old residents. Therefore, we very much hope you'll attend. Further information about the date for the next new tenants meeting will be placed in your mailbox.
The dormitory's homepage pop.dk is divided in 5 submenus to make it easier to find what you are looking for. From the start we urge you to peruse "Moving in" that is meant for those new to the dorm. After you have settled in you can learn more from "For residents", "Facilities" and "Booking". From "Committees" you can read about facilities/groups that residents of the dorm control themselves, and that you can become a part of. Together with the residents board and the inspector, these committees makes the dorm a nice and well-functioning place to live. Everything pertaining administration is under "For residents -> Administration". It is here you'll read about the inner working parts within the dorm. Explore the website to get the most out of the dormitory!
We live close to each at the dorm, which is why we need to consider each other. Each kitchen has different methods of making the day to day work regarding cleaning, social events etc. This often happens through the kitchen meetings. That is why we strongly recommend you learn how your kitchen works and that you are an active member of your kitchen community.
The VIP-list which can be found at pop.dk/vip, all kitchens and the main staircase, contains information about all important individuals at the dorm.
To gain access to the internet then contact the network committee. You can find them on the VIP-list. Read more at pop.dk/internet
Finally, we wish you an easy move. We hope that you settle in nicely at the dorm. If you have any questions, you are welcome to contact the board.
With best regards!
The board of the P. O. Pedersen dormitory
Download the welcoming letter as a pdf here: Welcoming letter