The dorms multi-room, also known as the study room, can be used for working alone or for group work.
Cool, how do I get started?
You can access the room with your RFID key tag, which also lets you access your kitchen and other doors accessible to residents. If you want to be sure that you can use the room then you can book it under: Booking.
About the multi-room
There is power wired to the table, a whiteboard and a tv with HDMI accessible from the table in the middle of the room. There is room for 8 people. The room was renovated at the end of 2016.
Pictures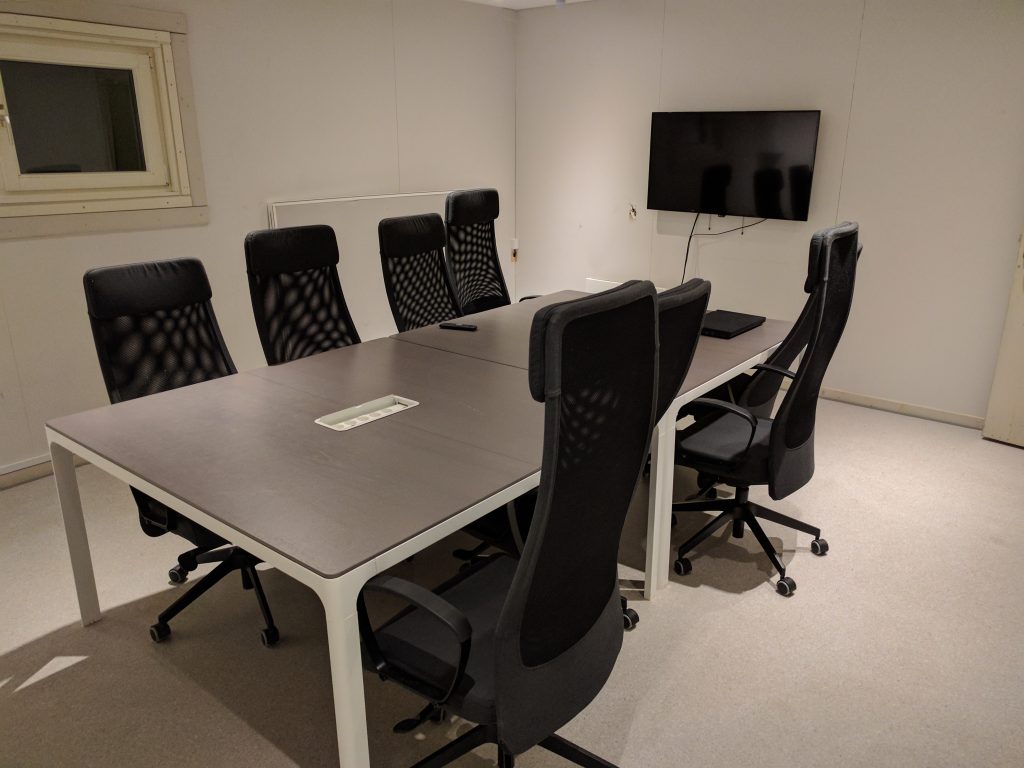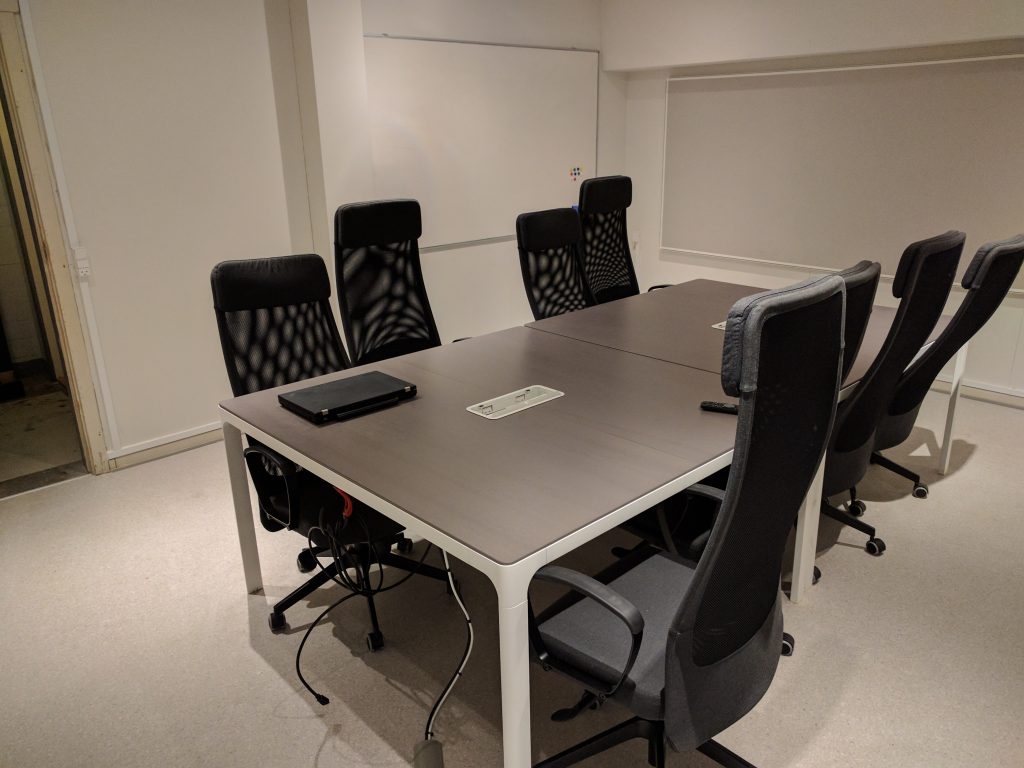 History
Before the room was the multi-room it was a music room. In relation to this the room was soundproofed, which in turn means that the multi-room is one of the rooms with the best acoustics in the dormitory.