On the common areas of the dormitory you can find a selection of sporting equipment for those who wants to keep in shape. These sporting tools / exercise equipment / training equipment / fitness props will give you an extraordinary opportunity for training near the dorm. You can find the equipment behind the dorm on the lawn in the northern end.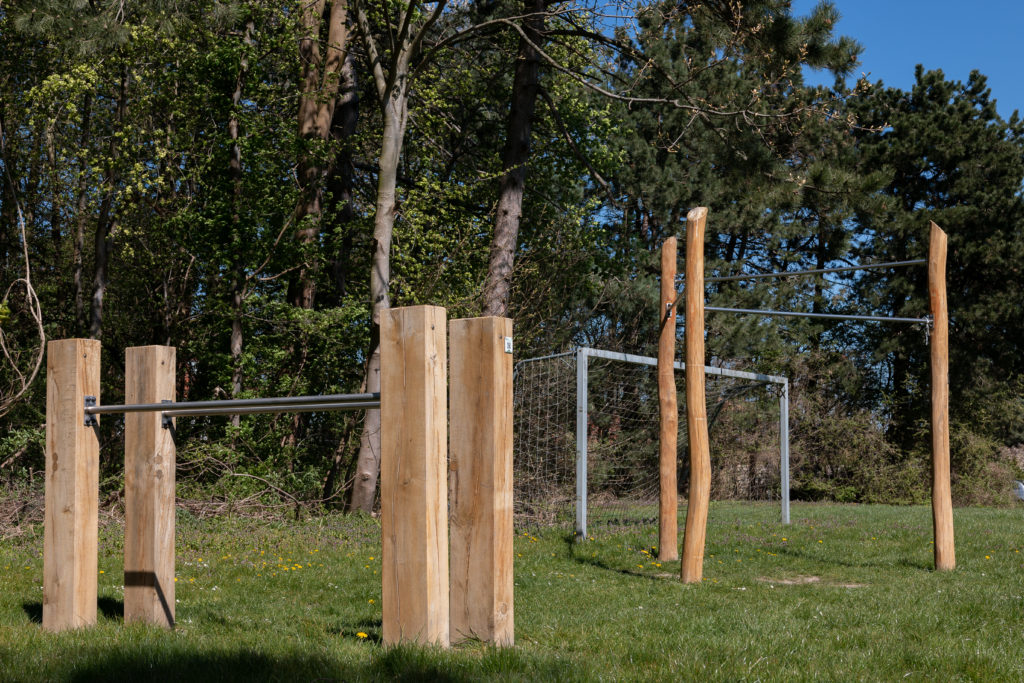 About the equipment
The two types of equipment is delivered by Scandi-Trend with installation. The first type is TS007 "Barre/Armstyrke", which helps you with various arm exercises, and the second type is TS008 "Reck", which helps you with various acrobatic- and or arm exercises. What these two pieces of equipment have in common is that only your imagination sets restrictions to your work out session.
Videos
See how you can use the equipment by scanning the QR code labelled on them, or by watching the videos below:
Additional equipment
The Sports committee's room contains additional equipment available for sporting use.
Tennis
2 nets (white)
1 anchor
8 pressureless balls
3 short-tennis balls (foam)
4 racquets
2 junior racquets
Hockey
Volleyball
Other
2 basketballs
3 handballs
2 american footballs (standard, small)
1 Football (soccer)
2 sets of croquet equipment
1 set of rounders equipment
1 set of swingball equipment
1 Kubb game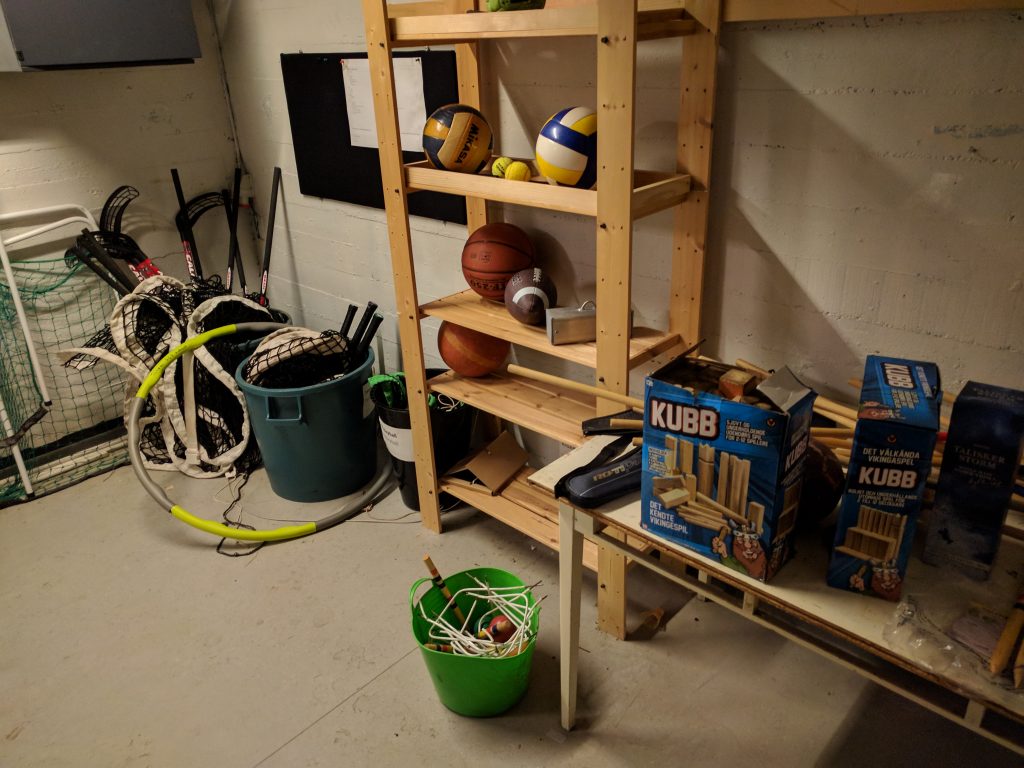 History
A collaboration between the residents board, the inspector and the sports committee has led to the selection and installation of the equipment at the dorm at Thursday, February 1st 2017. The equipment was paid for by the residents' own money as a result of the residents' wishes. You can yourself come up with suggestions for projects in the dorm by contacting the residents board, attending a residents meeting or by attending the more frequent kitchen representative meeting.