The surrounding region
In the region surrounding P. O. Pedersen dormitory lies by Ring 4 between Kongens Lyngby and Bagsværd. The nearest university is the Technical University of Denmark in Lyngby which is about 20 minutes away on bike. It takes about 30 minutes on a bike to arrive at DTU in Ballerup.
The dormitory is situated in a quiet residential area within a few minutes walk to Bagsværd lake and Lyngby lake. So you can enjoy the nature or go on a canoe or kayak. The lakes can be used during the winter, where there is opportunity to skate. With a short bike ride you have the option to go to Hareskov, Furesø or Dyrehaven.
The dormitory is close to Lyngby centre where you can go to concerts in the Temple, loan books and games at the library, go to the cinema (Kinopalæet) to watch movies or shop in the Lyngby mall. In Bagsværd there is also an option for you to see a movie at Gladsaxe theater or go to Bagsværd public swimming pool.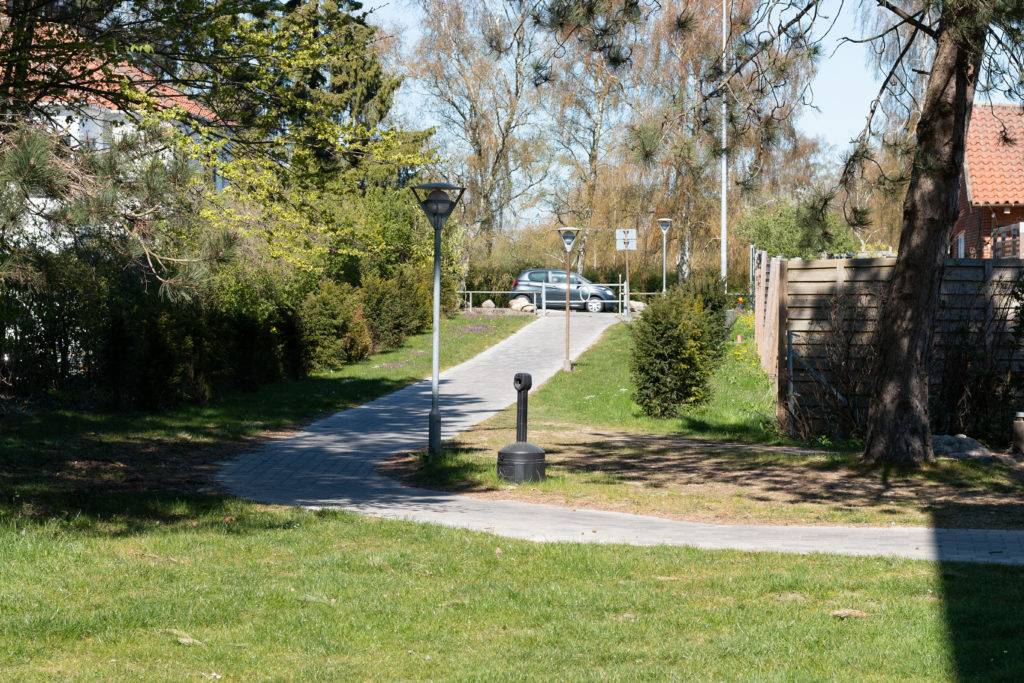 Shopping
P. O. Pedersen dormitory is well placed in relation to grocery shopping. Within a 10 minutes walk there are four grocery shops and two kiosks, see map. Furthermore, at Lyngby station there is a Meny, Netto and Fakta Quick. On Lyngby main street you can find Magasin and other specialty shops of which there is a butcher, fishing store, a bakery and a few greengrocers. In Lyngby mall there is a Føtex, specialty stores and other shopping oppotunities. Opposite of this is Bagsværd where there is a SuperBest, Fakta, Irma, Aldi and a butcher.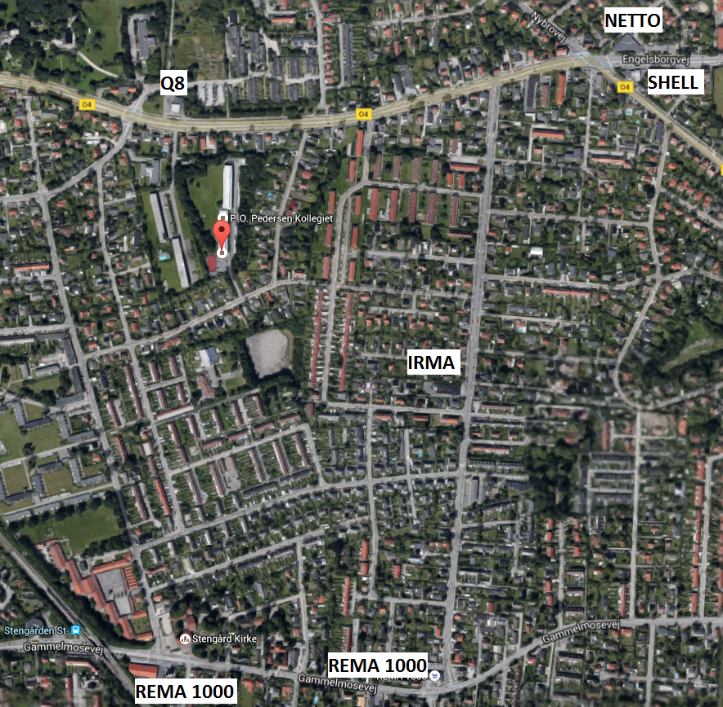 Links
Bagsværd public swimming pool: gladsaxe.dk/idraetsanlaeggene/idraetsfaciliteter/bagsvaerd_svoemmehal
The Temple: templet.dk
Cinema, Kinopalæet: kino.dk/biografer/nordisk-film-biografer-lyngby
Lyngby Library: lyngbybib.dk
The dormitory
The common areas at the dorm can be freely used by its residents. Here you can enjoy the day with your fellow residents. Read more under: Common areas.