The inspector is employed by the management board, and takes care of the daily operation and maintenance of the dormitory. So if you are having problems with your room, then they are the one to contact.
You have probably already met the inspector when you picked up your key and got your room. They are based in room 99, where they can be contacted within their office hours (see bottom of the page). If something occurs outside the office hours, then you can put a note inside their mail box found next to their door. Otherwise, you can send an e-mail on:
Contact the inspector
E-mail is prefered! Or come in person during office hours
Alex (Inspector) and Henrik (Helper)
Phone number: +45 45 87 76 04
E-mail: pop-insp@pks.dk
Helper
The inspector has a helper who helps him in the day to day with everything that needs attention. The tasks that he and his helper takes care of ranges from lawn mowing to painting and restoration og rooms and apartments.
If the knives in your kitchen have become dull then they can help with that too. Come in person during office hours and schedule a time to get them sharpened. Typically when you show up in the morning they will be ready by noon. Though not if they are busy, there are a lot of knives or the knives are especially dull. For that reason it is better to make an appointment.
Opening hours / Office hours
Opening hours are during weekdays within the following periods of time:
06.30 – 07.30.
12.00 – 13.00.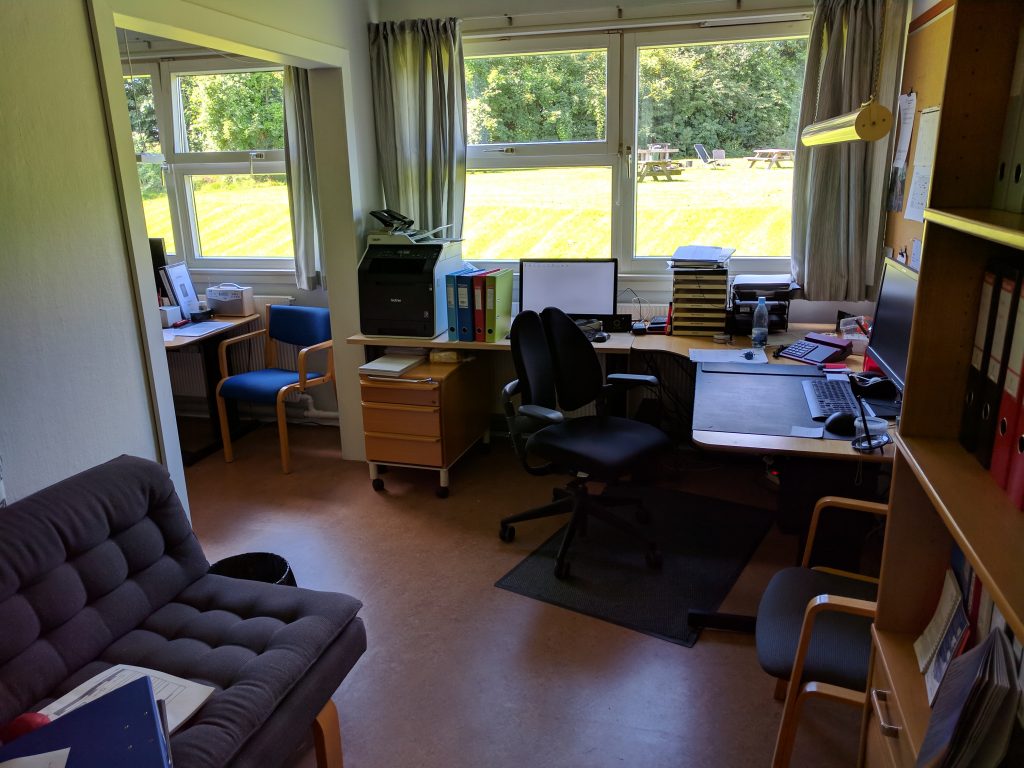 Also read
With your login to PKS you can also se PKS' page about the dorm's inspector: pks.dk/min-side/inspektoerer