At the dormitory there are various options for sorting waste. Please use these, and don't set aside your waste. Instead put them in the right containers.
Sorting guide
Metal
RIGHT
Cans from beverages
Canned foods
Metal cookware
Small things of metal
Foil trays
Metal below 1 meter in length
Remember to rinse packaging - with cold water
WRONG
Plastic bags
Larger metal items
Spray cans and pressure bottles
Electronics, eg. toaster, telephones etc.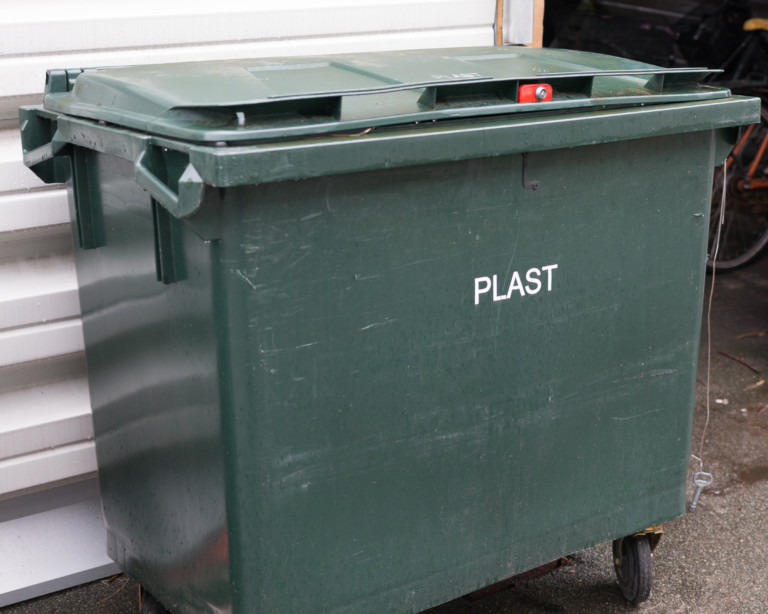 Plastic
RIGHT
Plastic bottles and containers
Plastic tubs
Plastic lids
Plastic bags and plastic films
Remember to rinse the packaging - with cold water
WRONG
Toys
Larger plastic items
Rainwear and wellies
(because of the pvc-contents)
Corrugated plastic. Gift ribbon
Plastic containers from paint, chemicals and harsh detergent (they often have a warning label)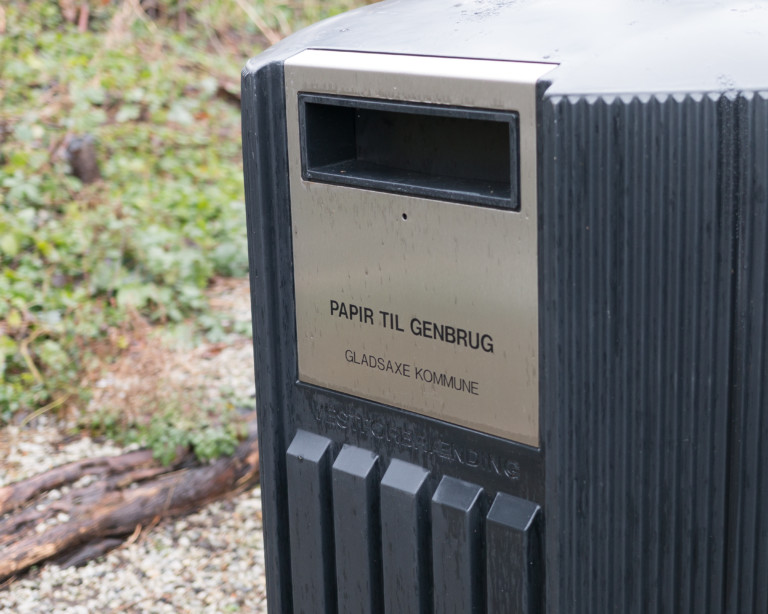 Paper
RIGHT
Newspapers and magazines
Advertising
Envelopes - also window envelopes
Paperback-books and phone books
Stationery
(paperclips can remain)
WRONG
Cardboard
Plastic
Milk cartons
Books– hardback
Plastic bags
Advertising wrapped in foil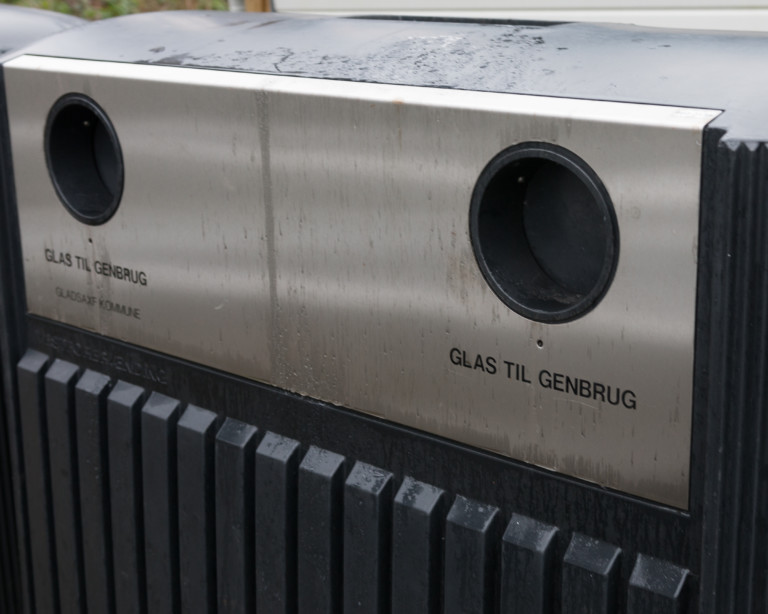 Glass
RIGHT
Glass from food items
Wine bottles and liquor bottles
Bottles of juice
Mason jars
Glass shards from the items above
Remember to rinse the packaging - with cold water
WRONG
Ceramics
Porcelain
Crystal
Window glass
Common light bulbs
Compact fluorescent lamps
Empty medicine jars
If it cannot be put inside the glass container, then it goes to municipal waste.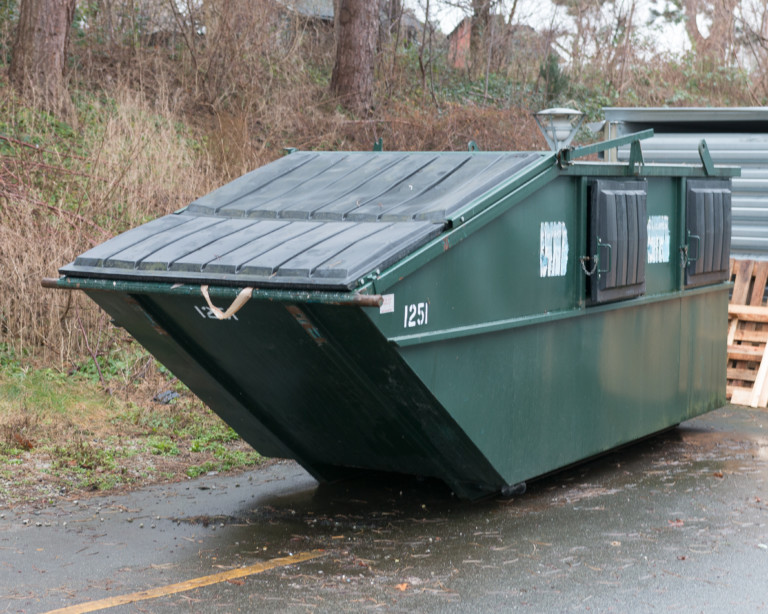 Cardboard
RIGHT
Cardboard boxes, Papkasser, corrugated and carton
Cardboard packaging from toys, toothpaste etc.
Toilet paper rolls
Egg trays
Remember to flatten the cardboard or compact it to lessen its size
WRONG
Dirty packaging
Pizza boxes
Milk- and juice cartons
Books – hardback and paperback
Plastic
Flamingo
Paper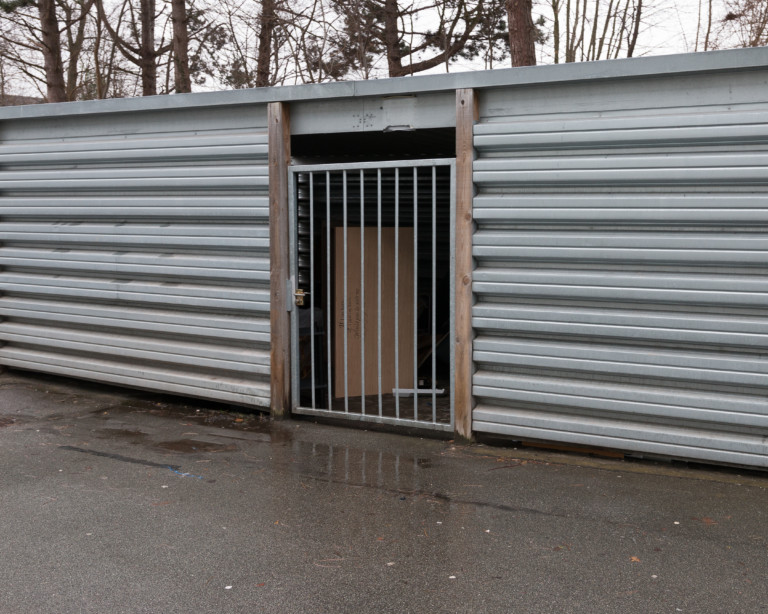 Bulky waste - the pony fold
RIGHT
Furniture
Office chairs
Desks
Beds
Large flammables
Electronics: TV / screens / amplifiers / computers
Spray cans
Car batteries / Small batteries
WRONG
Garbage that can be put in the dorm's other waste containers
Cardboard
Smaller metals / Metals below 1 meter
Small plastics
Kitchen waste / Municipal waste
Glass
Paper
See which keys you need to use under Keys.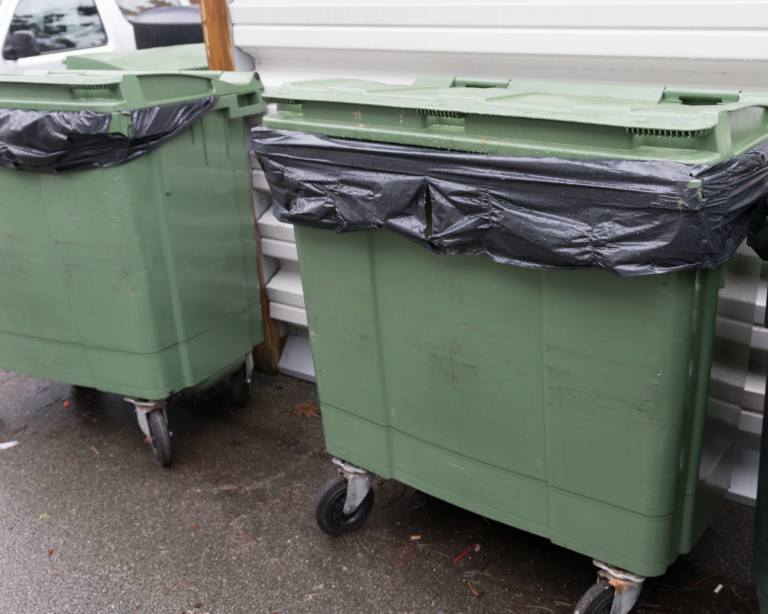 Municipal waste
RIGHT
Organic waste
Toilet waste
Kitchen waste
Clothes and shoes
Clean and empty plastic paint canisters
Glass (that can't be put in the glass container)
Flamingo
Porcelain
Everything that doesn't belong in the other containers and isn't hazardous waste.
WRONG
Hazardous waste
Wellies
Plastic canisters with paint
Cardboard
Large amounts of pure plastic / metal
Paper
Overflow of containers - please use another if a container is full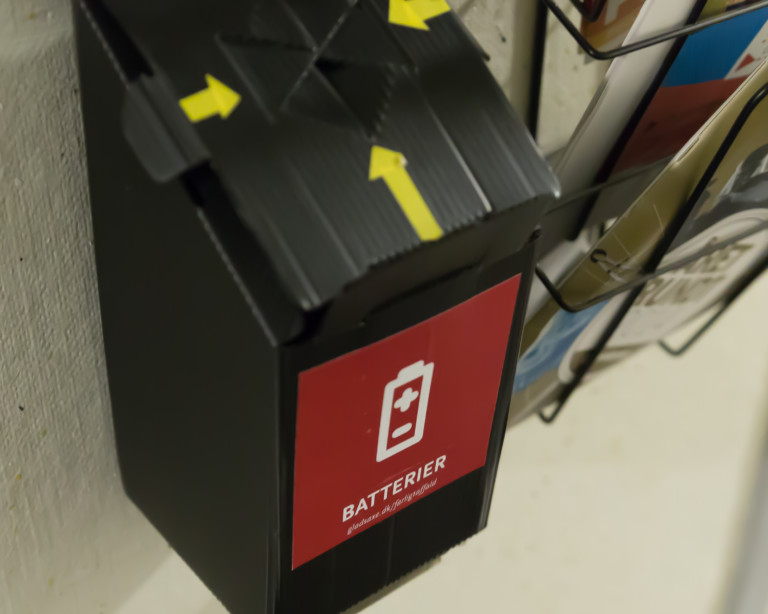 Batteries
RIGHT
WRONG
There are two places for empty batteries at the dorm. One hangs outside the inspectors office door, and the other is in the bulky waste room - the pony fold. Both can be used at all hours of the day.
Hazardous waste
Fluorescent lights, old CFS, paint waste and generally everything labeled with hazard symbol can't be put in any of the aforementioned containers. Batteries, fluorescent lights, low energy bulbs, leftover paint, spray cans and other hazardous waste can be dropped of with the Inspectors during office hours. See under Inspectors to find their office hours.
Read more about hazardous waste at Gladsaxe municipality's homepage: Hazardous waste
Guide from the municipality
The municipality has a guide for garbage sorting that can be used if you still are confused about what goes in which containers: engesk-bolligforeniger
Overview of the garbage containers
At both ends of the bicycle sheds there are garbage containers, which are meant for kitchen waste. At one end of each bike shed there is a container for glass waste and one for cardboard- and paper waste. Additionally there is a large, green container meant for cardboard and paper, and is place next to the fenced off bulky waste room, also known as the pony fold.